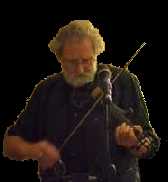 So for many, many years, I've been playing in Irish music bars and pubs, in a number of bands from Merseyside and the Wiral to the badlands of Staffordshire and Cheshire. There's a few of the resulting songs on the left, and more on the kiss the blarney pages.
But lately I've been concentrating on more satirical subjects, and with the last couple of governments we've had, there's been no lack of opportunity.
So, while the front page will just show the latest songs, here are a few of the most popular, featuring a fair few members of the current Cabinet. I'll be quite sorry when some of them get sacked…
We'll start with the Prime Minister, who as you may remember, is Alexander Boris Pfeiffel Something-or-other Johnson.
And then move on to his trusty sidekick, the always entertaining Michael Gove.
It's such a relief to know that the country is governed by experienced journalists, even if they have spent most of their working lives gathering a reputation for the fearless invention of untruths and the endless promulgation of lies.